Vice Grips - 3 XL #1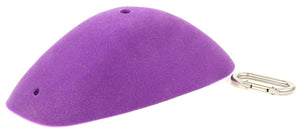 Vice Grips - 3 XL #1
Climbing Hold type: Pinches

Number of Climbing Holds:

1

Difficulty: Beginner-Advanced

Proudly made in the USA

Free shipping on all orders in the USA
Pinch me, am I dreaming?
Nah, the 3XL Vice Grips might feel out of this world, but they're real and ready to put your forearms to the ultimate test.
A slopey pinch that'll test you to the max on any angle steeper than vert!
Itching for more climbing holds? Check out our other 3XL Vice Grips!